Yesterday was Matt's birthday and Matthew and I had a lot of fun planning our day to make it special for him.
MJ painted a picture for him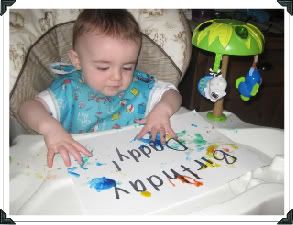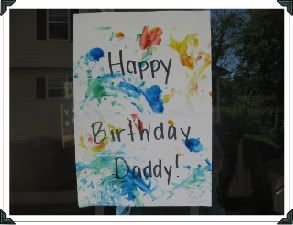 And we bought some Sesame Street party hats, because what's a party without party hats.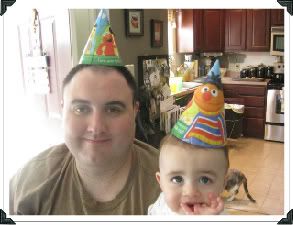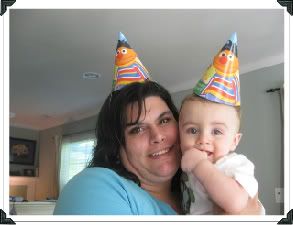 MJ got him a couple presents to open too.
After dinner we sung happy birthday and daddy blew out his candles with MJ's help.
Happy Birthday Daddy!!