My son. He is a sweet boy. Loves to play, to be cuddled, to be tickled. However, there is one thing he does not like. Getting dressed after bathtime. He loves to get dressed in the morning. Giggles and squirms and smiles. But there's just something about getting his jammies on that he is really opposed to.
Here's some photographic evidence:
Bathtime: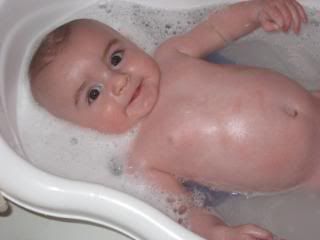 And getting dressed: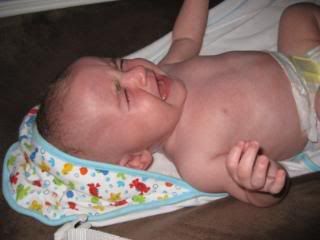 Still need more proof of the change in personality?
Bathtime:
aaaaaaaaaaaaaaaannnnnnnnndddddddd....getting dressed:
Check out how he's watching me through the whole thing. Little stinker.