Okay, not really. He is now saying single syllable consonants and that single syllable consonant he is saying is........"ma." :) Even though he's not saying it in reference to me, it's coming out of his mouth and so sweet to hear. Today is also 5 months for my little guy. Where does the time go?
July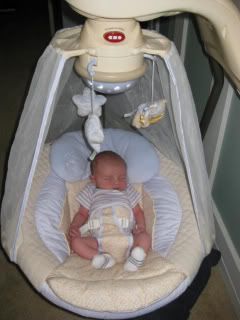 and December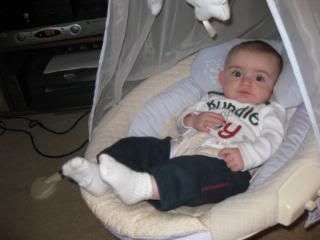 and two quick videos. One where you can hear him say "ma ma ma" and one where he's just being cute talking to me.
and for memory sake here is the first video I took of him back in July. Look how tiny he was?