As time often does, it goes by quick! I've been busy getting my house ready for our company we have coming over Thanksgiving. Matt's brother and family are flying up from Texas and will be meeting the baby for the first time! I'm so excited for the baby to finally meet his cousin!
Besides that going on we're getting ready for Matthew's Christening on the 16th.
To make up for it I have a lot of pictures and some video to share!
My cute little studmuffin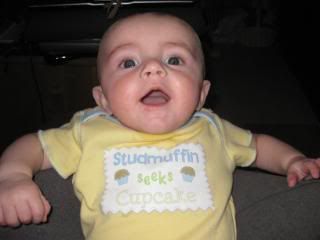 Last night he found his feet (video of this to follow)
A grumpy face boy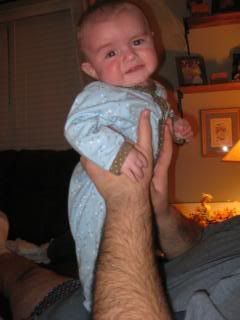 I like talking to daddy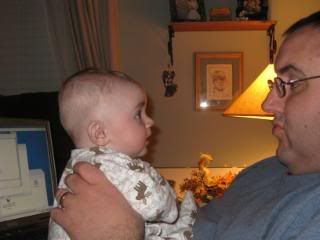 My new hat is SO cute!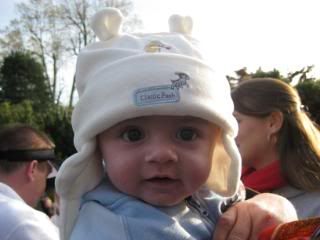 And some video.
This was last night. He started scratching at his bassinette and it took me a while to figure out what the noise was. Imagine hearing it for the first time at 2 in the morning!
Laughing at mommy scaring him.
Talking with mommy.