This is Matthew's toy box.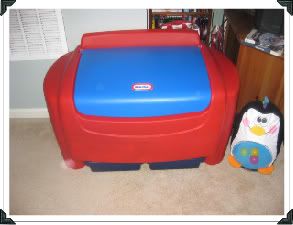 And here are Matthew's toys.
And this what Matthew plays with 90% of the day.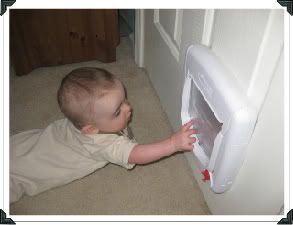 Yep, that's my boy ignoring the brand spanking new toys that sing, dance, jiggle and move to play with the cats door. Well, I look at it this way, the cats won't use it, so someboday might as well.